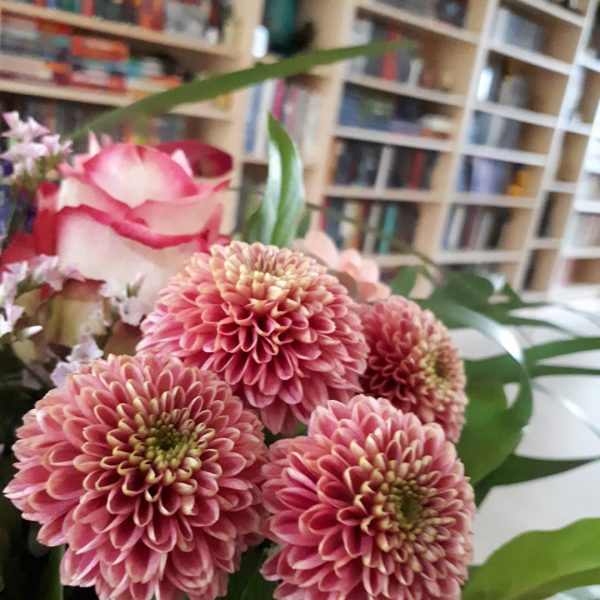 Deze blogpost stond al enkele jaren tussen mijn concepten. De reden dat ik het steeds voor me uitschoof was omdat ik al een vermoeden had dat dit een beetje uit de hand kon lopen. Wat dat betreft had ik helemaal gelijk. In plaats van een cover -of titelpost wilde ik het een keer hebben over boeken waarin boeken centraal staan. Boeken over boeken dus én wat zijn er daar veel van. Alle boeken vermelden die hiervoor in aanmerking komen is dus sowieso een mission impossible. Blijkbaar leek zelfs een beperkte selectie te omvangrijk om in één blogpost te delen.
Dus krijgen jullie wekenlang verschillende van dit soort lijstjes voorgeschoteld. De volledige serie zal vermoedelijk 8 blogposts bevatten. Ik waarschuw jullie bij deze alvast dat mijn boekenwenslijst tijdens het samenstellen van deze lijstjes behoorlijk is aangegroeid en dat ik niet aansprakelijk ben indien jullie hetzelfde overkomt.
Eerder verschenen er al lijstjes waarin boeken, boekenwinkels, bibliotheken en boekenclubs centraal stonden. Vandaag toon ik jullie een selectie boekige boeken voor young adults.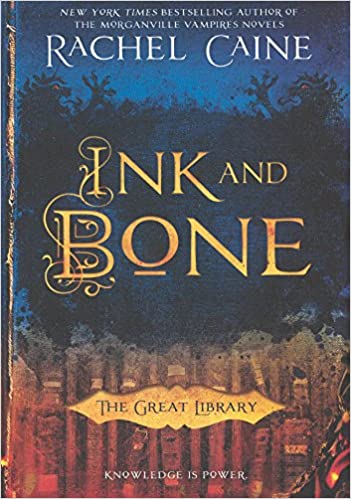 Ink and Bone – serie – Rachel Caine
In a world where the ancient Great Library of Alexandria was never destroyed, knowledge now rules the world: freely available, but strictly controlled. Owning private books is a crime.
Jess Brightwell is the son of a black market book smuggler, sent to the Library to compete for a position as a scholar . . . but even as he forms friendships and finds his true gifts, he begins to unearth the dark secrets of the greatest, most revered institution in the world.
Those who control the Great Library believe that knowledge is more valuable than any human life – and soon both heretics and books will burn . . .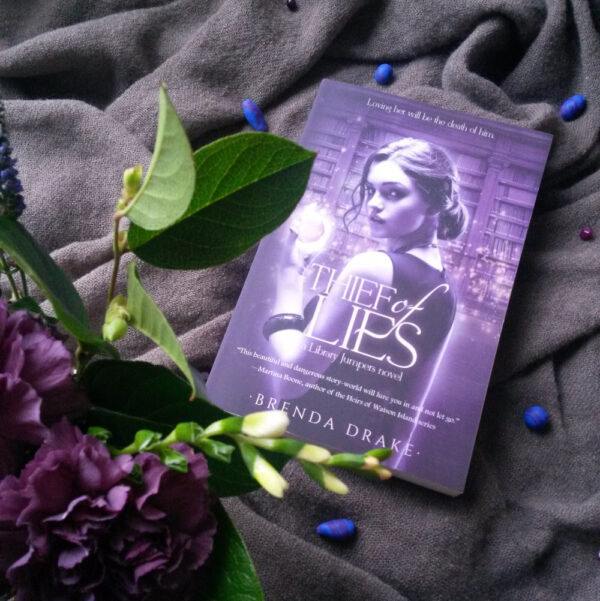 Thief of lies – Library Jumper serie – Brenda Drake
Gia Kearns would rather fight with boys than kiss them. That is, until Arik, a leather clad hottie in the Boston Athenaeum, suddenly disappears. While examining the book of world libraries he abandoned, Gia unwittingly speaks the key that sucks her and her friends into a photograph and transports them into a Paris library, where Arik and his Sentinels-magical knights charged with protecting humans from the creatures traveling across the gateway books-rescue them from a demonic hound.
Jumping into some of the world's most beautiful libraries would be a dream come true for Gia, if she weren't busy resisting her heart or dodging an exiled wizard seeking revenge on both the Mystik and human worlds. Add a French flirt obsessed with Arik and a fling with a young wizard, and Gia must choose between her heart and her head, between Arik's world and her own, before both are destroyed.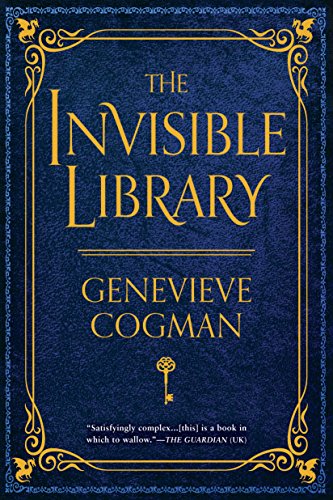 The Invisible library – Genevieve Cogman
Irene is a professional spy for the mysterious Library, which harvests fiction from different realities. And along with her enigmatic assistant Kai, she's posted to an alternative London. Their mission – to retrieve a dangerous book. But when they arrive, it's already been stolen. London's underground factions seem prepared to fight to the very death to find her book.
Adding to the jeopardy, this world is chaos-infested – the laws of nature bent to allow supernatural creatures and unpredictable magic. Irene's new assistant is also hiding secrets of his own.
Soon, she's up to her eyebrows in a heady mix of danger, clues and secret societies. Yet failure is not an option – the nature of reality itself is at stake.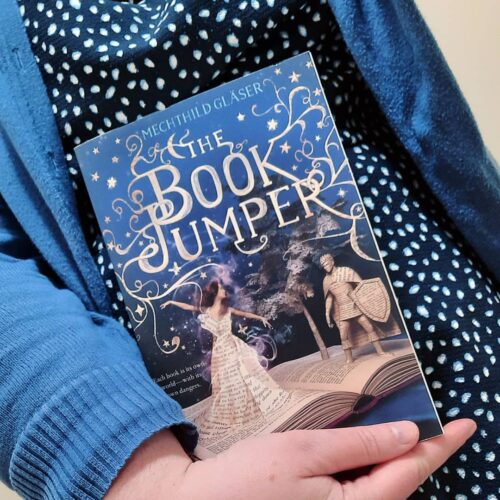 The Book Jumper – Mechtild Gläser
Amy Lennox doesn't know quite what to expect when she and her mother pick up and leave Germany for Scotland, heading to her mother's childhood home of Lennox House on the island of Stormsay. Amy's grandmother, Lady Mairead, insists that Amy must read while she resides at Lennox House–but not in the usual way. It turns out that Amy is a book jumper, able to leap into a story and interact with the world inside. As thrilling as Amy's new power is, it also brings danger: someone is stealing from the books she visits, and that person may be after her life. Teaming up with fellow book jumper Will, Amy vows to get to the bottom of the thefts–at whatever cost.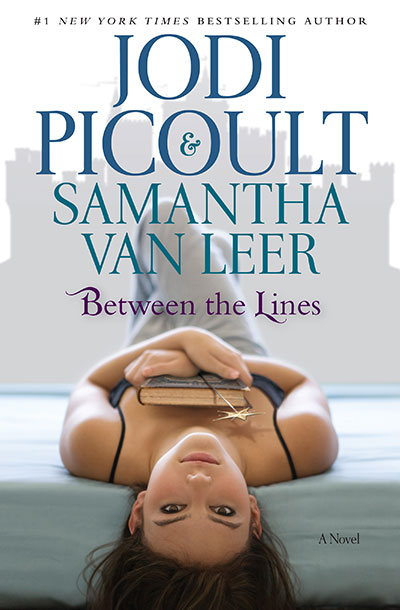 Between the lines – Jodi Picoult & Samantha van Leer
What happens when happily ever after…isn't?
Delilah is a bit of a loner who prefers spending her time in the school library with her head in a book—one book in particular. Between the Lines may be a fairy tale, but it feels real. Prince Oliver is brave, adventurous, and loving. He really speaks to Delilah.
And then one day Oliver actually speaks to her. Turns out, Oliver is more than a one-dimensional storybook prince. He's a restless teen who feels trapped by his literary existence and hates that his entire life is predetermined. He's sure there's more for him out there in the real world, and Delilah might just be his key to freedom.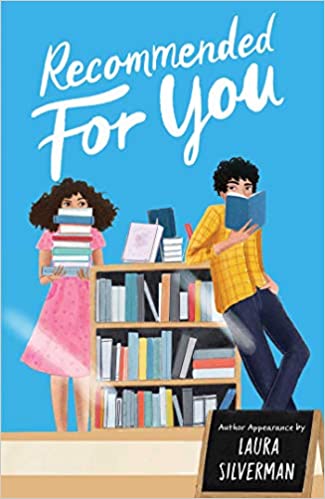 Recommended for you – Laura Silverman
Shoshanna Greenberg loves working at Once Upon, her favorite local bookstore. And with her moms fighting at home and her beloved car teetering on the brink of death, the store has become a welcome escape.
When her boss announces a holiday bonus to the person who sells the most books, Shoshanna sees an opportunity to at least fix her car, if none of her other problems. The only person standing in her way? New hire Jake Kaplan.
Jake is an affront to everything Shoshanna stands for. He doesn't even read! But somehow his sales start to rival hers. Jake may be cute (really cute), and he may be an eligible Jewish single (hard to find south of Atlanta), but he's also the enemy, and Shoshanna is ready to take him down.
But as the competition intensifies, Jake and Shoshanna grow closer and realize they might be more on the same page than either expects…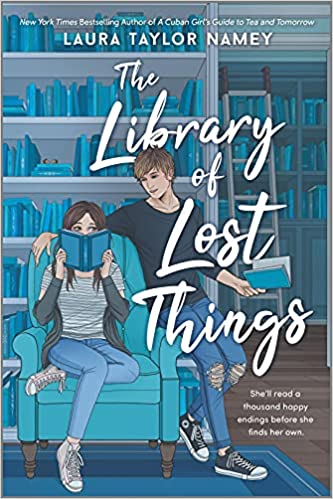 The Library of lost things – Laura Taylor Namey
From the moment she first learned to read, literary genius Darcy Wells has spent most of her time living in the worlds of her books. There, she can avoid the crushing reality of her mother's hoarding and pretend her life is simply ordinary.
But then Asher Fleet, a former teen pilot with an unexpectedly shattered future, walks into the bookstore where she works…and straight into her heart. For the first time in her life, Darcy can't seem to find the right words. Fairy tales are one thing, but real love makes her want to hide behind her carefully constructed ink-and-paper wall.
Still, after spending her whole life keeping people out, something about Asher makes Darcy want to open up. But securing her own happily-ever-after will mean she'll need to stop hiding and start living her own truth–even if it's messy.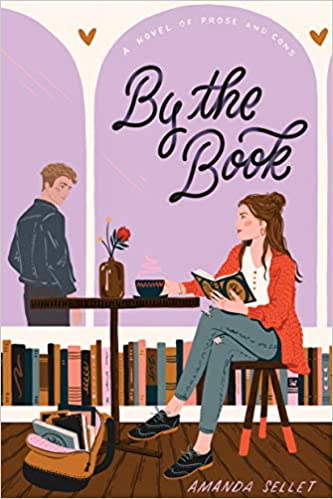 By the book – Amanda Sellet
In this clever YA rom-com debut perfect for fans of Kasie West and Ashley Poston, a teen obsessed with nineteenth-century literature tries to cull advice on life and love from her favorite classic heroines to disastrous results–especially when she falls for the school's resident Lothario.
Mary Porter-Malcolm has prepared for high school in the one way she knows how: an extensive review of classic literature to help navigate the friendships, romantic liaisons, and overall drama she has come to expect from such an "esteemed" institution. When some new friends seem in danger of falling for the same tricks employed since the days of Austen and Tolstoy, Mary swoops in to create the Scoundrel Survival Guide, using archetypes of literature's debonair bad boys to signal red flags. But despite her best efforts, she soon finds herself unable to listen to her own good advice and falling for a supposed cad–the same one she warned her friends away from. Without a convenient rain-swept moor to flee to, Mary is forced to admit that real life doesn't follow the same rules as fiction and that if she wants a happy ending, she's going to have to write it herself.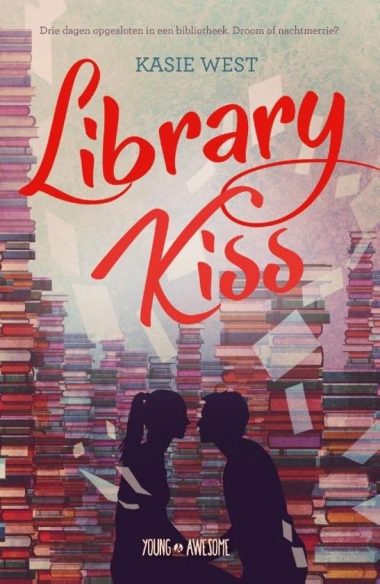 Library Kiss – Kasie West
Ik rende de hele bibliotheek door, op zoek naar een andere uitweg. Zes deuren leidden naar buiten, maar zaten stuk voor stuk op slot. Daar zat ik dan – met de kou die onder mijn huid kroop – gevangen in een grote, lege bibliotheek.
Autumn raakt per ongeluk ingesloten in een bibliotheek. Ze verwacht dat haar vriendinnen of haar bijna-vriendje haar wel komen redden. Als dat niet gebeurt, dringt de realiteit zich op: hoe moet ze een lang weekend overleven in de bibliotheek? Dan blijkt dat ze niet alleen is: Dax, een jongen van school, heeft zich bewust laten insluiten in het gebouw…
Dit boek heb ik zelf al gelezen dus ik vertel er meteen even bij dat je je niet moet laten misleiden. Ik heb het er bij gezet omwille van de cover en het feit dat een deel van het verhaal zich in een bibliotheek afspeelt en omdat ik vooral veel engelstalige boeken tegenkwam. Maar eigenlijk zijn het niet zozeer de boeken maar de relatie tussen de twee tieners waar de spotlight wordt op gericht.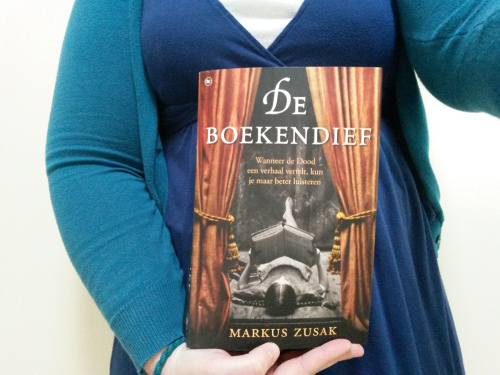 De boekendief – Mark Zusak
Duitsland, 1939. Liesel is pas negen jaar oud wanneer ze door haar moeder naar een pleeggezin wordt gebracht. Een van haar geliefde bezittingen is een zwart boekje, dat ze vond op het graf van haar broertje. In de jaren dat Liesel bij de Hubermanns woont, wordt ze een gewiekste boekendief. Tijdens de verwoestende bombardementen klampt ze zich in de schuilkelder vast aan haar schatten. Dit is een verhaal over moed, vriendschap, liefde en overleven, dood en verdriet, verteld door de ogen van de Dood, een toepasselijke verteller. Maar zal hij haar ook sparen?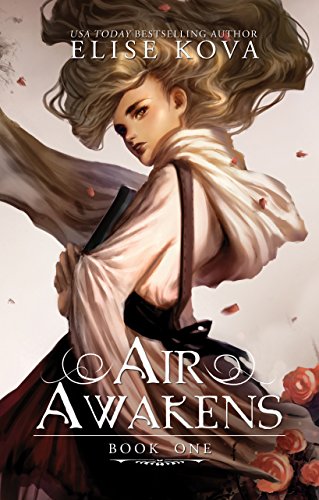 Air awakens – Elisa Kova
The Solaris Empire is one conquest away from uniting the continent, and the rare elemental magic sleeping in seventeen-year-old library apprentice Vhalla Yarl could shift the tides of war.
Vhalla has always been taught to fear the Tower of Sorcerers, a mysterious magic society, and has been happy in her quiet world of books. But after she unknowingly saves the life of one of the most powerful sorcerers of them all–the Crown Prince Aldrik–she finds herself enticed into his world. Now she must decide her future: Embrace her sorcery and leave the life she's known, or eradicate her magic and remain as she's always been. And with powerful forces lurking in the shadows, Vhalla's indecision could cost her more than she ever imagined.
Welke boekige Young Adult boeken ben ik nog vergeten in deze lijst?