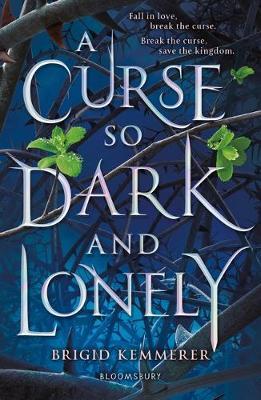 Titel: A Curse So Dark And Lonely
Reeks: A Curse So Dark And Lonely #1
Auteur: Brigid Kemmerer
Uitgeverij: Bloomsbury
Bladzijden: 477p.
Bron: eigen collectie
Prince Rhen, the heir to Emberfall, is cursed. Forced to repeat the autumn of his eighteenth year over and over, he can only be freed if a girl truly falls for him, and after so many failures his kingdom and its people are barely holding on.
Harper's life has never been easy, but she's learned to be tough enough to survive the streets of Washington, D.C. When she is sucked into Rhen's world, nothing is as it seems. Powerfull forces are standing against Emberfall … and it will take more than a broken curse to save it from utter ruin.