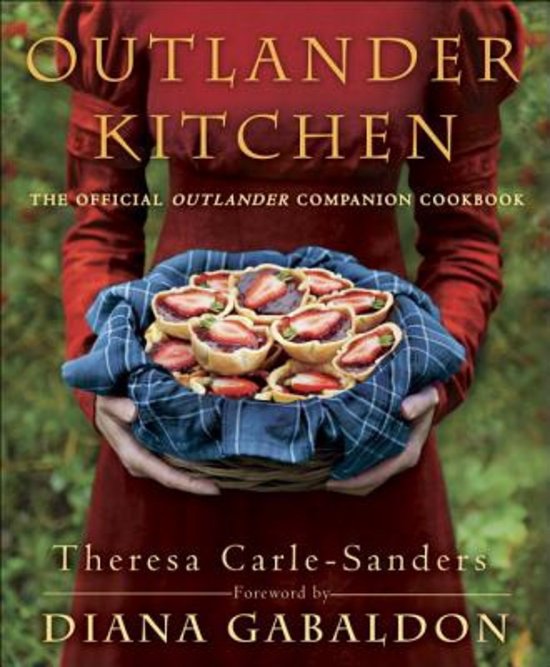 Titel: Outlander Kitchen
Auteur: Theresa Carle-Sanders
Uitgeverij: Delacorte Press
Pagina's: 334p.
Prijs: 23,95€
Bron: eigen collectie (Dankjewel Silke!)
Claire Beauchap Randall's incredible journey from postwar Britain to eighteenth-century Scotland is a feast for all five senses, and taste is no exception. From Claire's first lonely bow of porridge at Castle Leoch to the decadent roast beef served after her hasty wedding to Highland warrior Jamie Fraser, from gypsy stew and jam tarts to fried chicken and buttermilk drop biscuits, there are enough mouth-watering meals along the way to whet the appetite of even the most demanding palate.
Now professional chef and founder of OutlanderKitchen.com Theresa Carle-Sanders offers up this extraordinary cuisine for your table. Featuring more than one hundred recipes, Outander Kitchen retells Claire and Jamie's incredible story through the flavors of the Scottisch Highlands and beyond. Following the high standards for prodigious research and boundless creativity set by Diana Gabaldon herself, Carle-Sanders draws on the events and characters of the novels to deliver delicious and inventive dishes that highlight local ingredients and traditional cooking techniques. Yes amateur chefs need not fear: These doable, delectable recipes have been updated for today's modern kitchens.