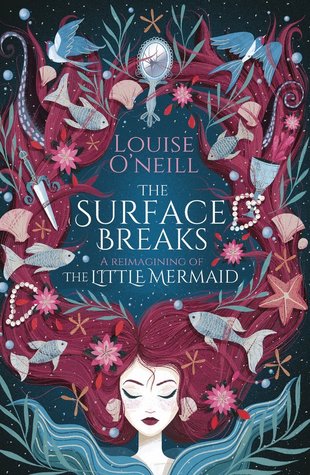 Titel: The Surface Breaks
Auteur: Lousie O'Neill
Uitgeverij: Scholastic
Bladzijden: 309p.
Bron: eigen collectie
The days of my childhood kept turning over; disolving like sea foam on the crest of the waves. I have been counting them; the days and the nights, the weeks, the months, the years.
I have been waiting for this day.
Deep beneath the cold, stormy sea, Gaia is a mermaid who dreams of freedom from her controlling father. On her first swim to the surface, she is drawn towards a human boy. Gaia longs to join his carefree world, but how much will she have to sacrifice? What will it take for the little mermaid to find her voice?