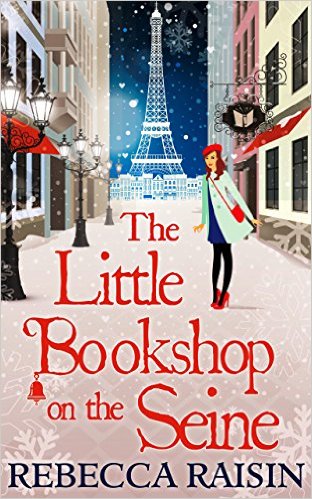 Titel: The little bookshop on the seine
Reeks: The Little Paris Collection #1
Auteur: Rebecca Raisin
Uitgeverij: Harlequin
Bladzijden: 300p.
Bron: eigen collectie
"Sarah Smith has been offered the chance to exchange bookshops with a Parisian friend for six months. Saying yes is a no-brainer – after all, who would turn down a trip to Paris?
Even if it does mean leaving her irresistible boyfriend behind! Sarah's sure she's in for the holiday of a lifetime – days spent surrounded by novels in a gorgeous bookshop and the chance to watch the snow fall on the Champs-Elysées.
But will her dream come true or will Sarah realise that a fairytale Christmas in the city of love isn't quite as rosy in reality …"
Lees verder The little bookshop on the Seine – Rebecca Raisin →