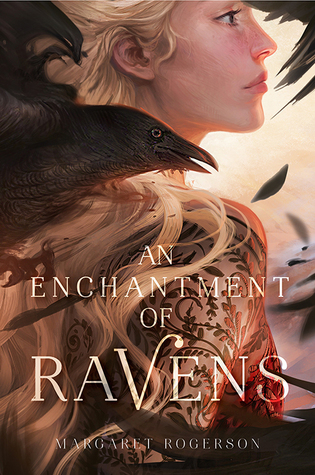 Titel: An Enchantment of Ravens
Auteur: Margaret Rogerson
Uitgeverij: McElderry Books
Bladzijden: 300p.
Bron: eigen collectie
"With a flick of her paintbrush, Isobel creates stunning portraits for a dangerous set of clients: the fair folk. These immortal creatures cannot bake bread or put a pen to paper without crumbling to dust. They crave human Craft with a terrible thirst, and they trade valuable enchantments for Isobel's paintings. But when she receives her first royal patron – Rook, the autumn prince – Isobel makes a deadly mistake. She paints moral sorrow in his eyes, a weakness that could lost him his throne, and even his life.
Furious, Rook spirits Isobel away to his kingdom to stand trial for her crime. But something is seriously amiss in his world, and they are attacked from every side. With Isobel and Rook depending upon each other for survival, their alliance blossoms into trust, perhaps even love … a forbidden emotion that would violate the fair folk's ruthless laws, rendering both their lives forfeit. What force could Isobel's paintings conjure that is powerful enough to defy the ancient malice of the fairy courts?