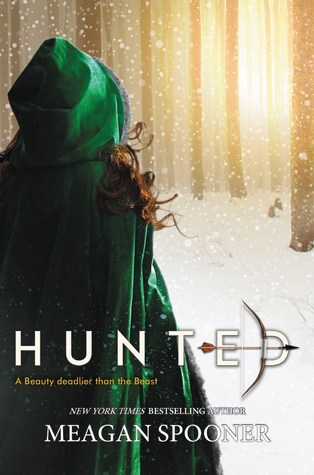 Titel: Hunted
Auteur: Meagan Spooner
Uitgeverij: HarperTeen (Harlequin)
Bladzijden: 374p.
Bron: eigen collectie
"Beauty knows the Beast's forest in her bones – and in her blood. She knows that the forest holds secrets and that her father is the only hunter who's ever come close to discovering them. But Yeva's grown up far from her father's old lodge, raised to be part of the city's highest caste of aristocrats. Still she's never forgotten the feel of ab ow in her hands, and she's spent a lifetime longing for the freedom of the hunt.
So when her father loses his fortune and moves Yeva and her sisters back to the outskirts of town, Yeva is secretly relieved. Out in the wilderness, there's no pressure to make idle chatter with vapid baronessas … or to submit to marrying a wealthy genleman. But Yeva's father's misfortune may have cost him his mind, and when he goes missing in the woods, Yeva sets her sights on one prey: the creature he'd been obsessively tracking just before his disappearance.
Deaf to her sisters' protests, Yeva huts this strange Beast back into his own territory – a cursed valley, a ruined castle, and a world of creatures that Yeva's heard about only in fairy tales. A world that can bring her ruin – or salvation. Who will survive: The Beauty, or the Beast?"